High-Quality Replacement Windows, Window Installation, and Door Replacement Solutions in Huntsville
Door Installation & Window Replacement Huntsville, AL
Limited Time offer! Buy 2 Windows, Get 1 FREE!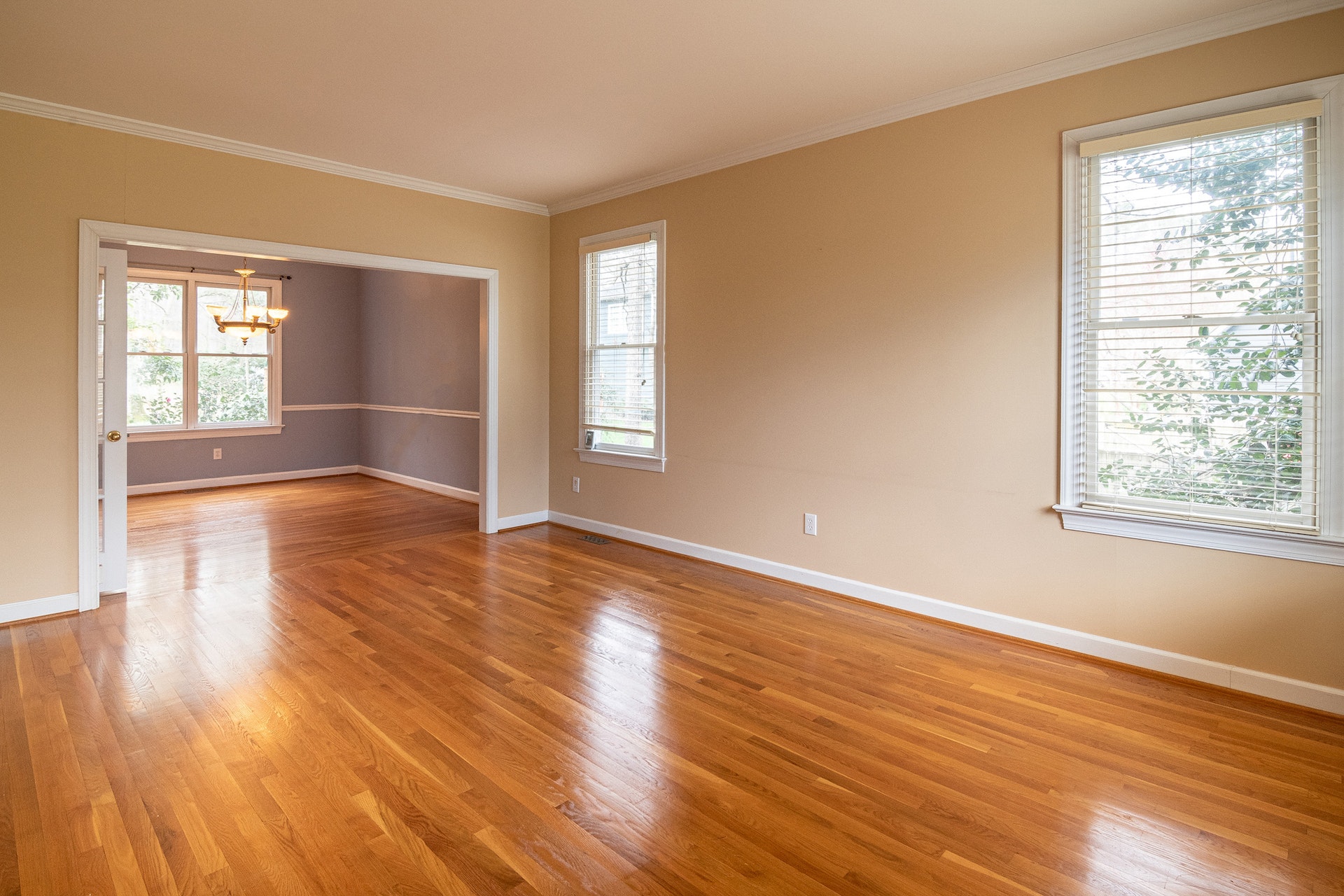 Our Comprehensive Huntsville Window Replacement & Door Installation Services
Serving Homeowners in Huntsville, AL, and the Surrounding Areas
Our team is proud to offer our services to the surrounding neighborhoods and suburbs of the greater Huntsville area. Whether you reside in Hazel Green, Laceys Spring, or SW Huntsville, we are here to help with all of your window and door installation and replacement needs.

What sets us apart from other door and window installers?
Why Choose Huntsville Windows & Doors?
Our team has years of experience in the home improvement industry and we have undying commitment to using high-quality materials and providing excellent customer service to all of our customers. Here are the reasons why we are the perfect partner for your next window replacement or door installation project.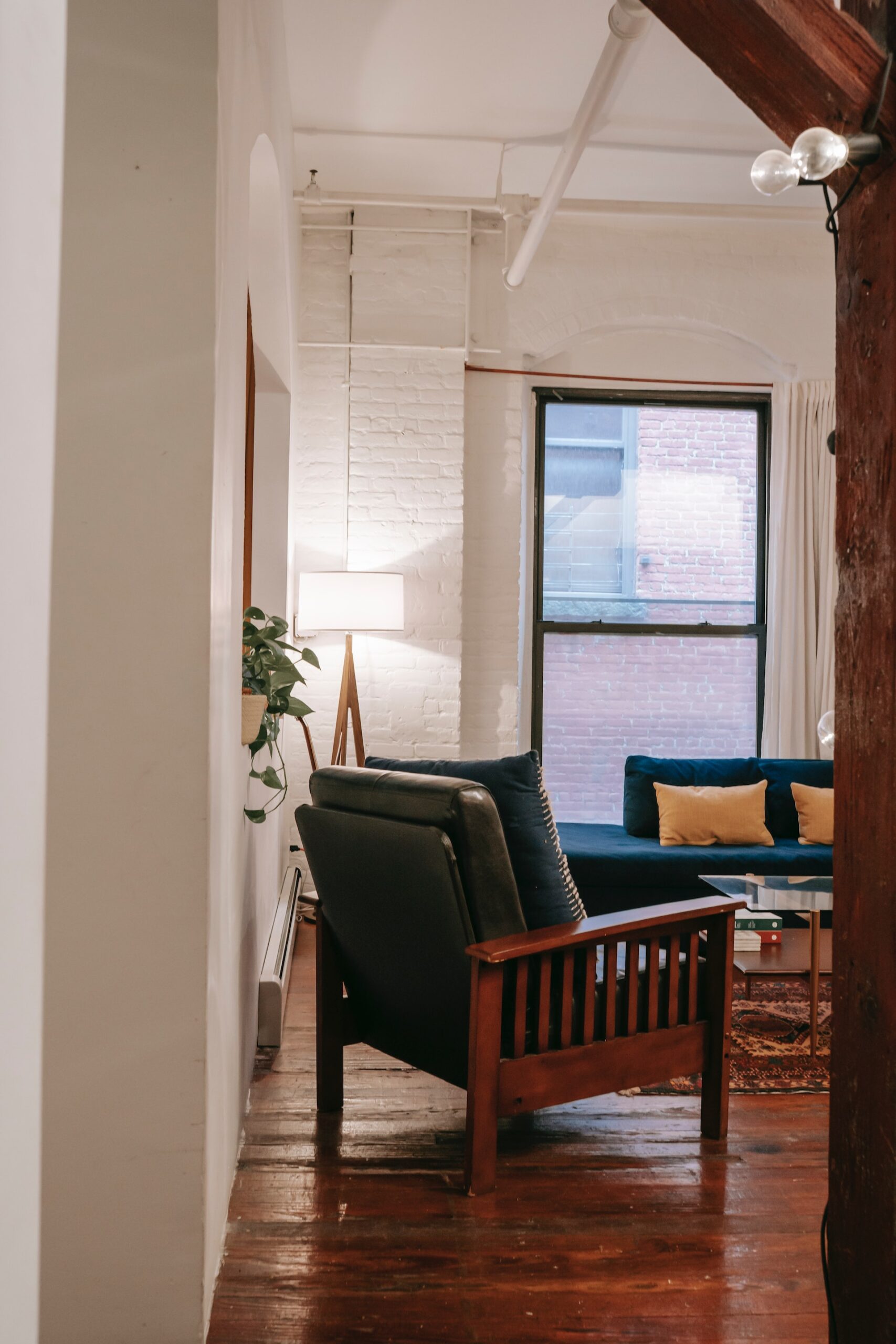 Huntsville Windows and Doors
We at Huntsville Windows and Door pride ourselves on providing top-quality products and services to meet the diverse needs of our thriving community, Huntsville, AL, and its surrounding neighborhoods. Our commitment to using only the finest materials ensures that our windows and doors are not only durable and long-lasting, but also aesthetically appealing.
We also understand that exceptional customer service is as important as the quality of our products. Our team of skilled and experienced professionals ensures seamless and efficient installations, adhering to the highest industry standards.
We prioritize customer satisfaction by offering personalized consultations, competitive pricing, and after-sales support. As Huntsville continues to flourish, so does our company, commitment to enhancing the community's residential and commercial properties with top-of-the-line windows and doors that perfectly blend aesthetics, functionality, and energy efficiency.
Understanding Different Types of Window Replacement in Huntsville, Alabama
When it comes to your Huntsville window replacement project, understanding the various types of windows is crucial for making the right choice. Windows not only adds to the aesthetic appeal of your home's exterior and interior. Replacement windows will also contribute to energy efficiency and security.
This buyer guide aims to explore the different types of window replacement options available in Huntsville, Alabama. We provide free estimates and special offers for all window replacement types as we champion replacement windows and installation in Huntsville. We aim to help you decide on your next home improvement project and construction.
Single-Hung Replacement Windows
A classic choice for many, single-hung windows have a fixed upper sash and a movable lower sash. Single-hung windows are simple, affordable, and commonly found in many Huntsville homes. If you seek affordable window replacement in Huntsville, the single-hung window is the way to go. Our window replacement Huntsville team is highly skilled at installing single-hung windows for both residential window replacement and commercial projects. You can trust us to get the job done right, ensuring your windows function smoothly for years to come.
Double-Hung Replacement Windows
A step up from the single-hung type, double-hung windows offer more ventilation options as both the upper and lower sashes are operable. Double-hung windows are highly versatile and make cleaning a breeze. Huntsville window replacement companies often recommend double-hung windows for their combination of utility and aesthetic appeal. Double-hung windows are another area of our window replacement Huntsville service, suitable for both residential and commercial windows. Our window replacement Huntsville local pros guarantee flawless installation, providing you with peace of mind.
Casement Replacement Windows
These windows are hinged at the side and open outward, often operated with a crank. Casement windows are known for their superior ventilation and energy efficiency. Casement replacement windows are an excellent choice if you're looking for professional window replacement with a focus on functionality. Our professional window replacement Huntsville team specializes in casement windows. Whether it's a residential or commercial window replacement, you can count on our expertise to ensure efficient and durable installations.
Awning Replacement Windows
Awning windows are similar to casement windows but are hinged at the top. They open outward and are perfect for letting in fresh air even when it's raining outside. These replacement windows are suitable for bathrooms or other areas requiring privacy and ventilation. Awning windows can be tricky, but our skilled window replacement Huntsville technicians have the experience to install them perfectly in either residential or commercial settings. You'll appreciate the professional care we put into every project.
Sliding Replacement Windows
Sliding windows are ideal for those who are looking for an unobstructed view and simple operation. They move along a track and take up no additional space when open. Sliding windows are a great pick for modern homes. Slider windows are installed with precision by our expert team, making sure they operate smoothly. Our window replacement Huntsville local pros have extensive experience with both residential windows and commercial projects.
Picture Replacement Window
If your primary concern is the view, picture windows are your best choice. These windows do not open but offer an unhindered view of the outdoors. Picture windows are commonly placed in living rooms. They are an excellent option for those seeking energy-efficient window replacement. Installing picture windows requires a keen eye for detail, and our window replacement Huntsville team excels at it. Whether it's a residential or a commercial venture, we ensure a flawless installation.
Bay and Bow Replacement Windows
These replacement window types are protruding windows that create additional space inside your home. Bay windows are usually a combination of three windows, while bow windows consist of four or more. Huntsville window replacement contractors frequently install these to add value and aesthetic appeal to homes and establishments in Alabama. Our window replacement Huntsville team has specialized skills for installing complex bay and bow windows. This expertise ensures a high-quality result, regardless of the complexity of the window project.
Other Specialty Replacement Windows
There are also specialized replacement window options like garden, transom, and hopper windows. These are custom-designed and installed to fit unique requirements and are part of our customized window replacement services serving Huntsville and its surrounding area. You can rely on our window replacement Huntsville team for professional, meticulous installations.
Contact Us For A Free Estimate
Quality windows are not just about glass and frames but about your home's character, safety, and energy savings.
For more information on the best window replacement in Huntsville, Madison, Alabama, and the surrounding area, reach out to our team of experts for a free in-home estimate. As one of the leading window companies in Alabama, we provide affordable and professional Huntsville Window Replacement Services that meet your specific needs.
Window Replacement Materials and Styles for Huntsville, AL
Windows Installation Materials
The choice of material is important when replacing windows. Not only does it affect the look and feel of your home, but it also impacts the window's durability and energy efficiency. In Huntsville, Alabama, the commonly used materials for window replacement are:
Vinyl Replacement Windows
Vinyl windows are a favorite for many Huntsville window replacement services because it's cost-effective and low-maintenance. Vinyl replacement windows also provide good insulation, which is a plus for energy efficiency. Vinyl replacement windows also provide good insulation, which is a plus for energy efficiency. The quality of these champion windows is not compromised despite the affordable window replacement cost. Our window replacement Huntsville team is highly experienced in installing vinyl windows, a popular choice for both residential and commercial projects. You can trust our local pros to provide a seamless and durable installation tailored to your needs.
Wood Replacement Windows
Wood windows offer a classic look and are commonly used in homes that aim for a traditional or rustic vibe. Huntsville window replacement experts usually recommend this for people who are looking for an elegant, timeless style. And when it comes to wood windows, our expertise is unmatched. Whether you're considering these for a residential or commercial setting, our local pros at our Huntsville window replacement unit will install them with the craftsmanship they deserve.
Aluminum Replacement Windows
Aluminum windows are sturdy and lightweight. Aluminum material is commonly used for impact windows, gutter covers, and storm doors due to its extreme durability. Many Huntsville window replacement companies also recommend this window material solution for modern or contemporary homes because it offers a sleek design. Our window installation Huntsville team is proficient in installing aluminum windows, which is ideal for commercial buildings due to their strength. You can count on our local experts to make sure these windows are fitted perfectly and securely.
Fiberglass Replacement Windows
Fiberglass windows are another durable option that many consider for window replacement in Huntsville, Alabama. Fiberglass windows are known for their strength and can mimic the look of wooden windows. Fiberglass windows require a specialized skill set for proper installation, and our local pros have the experience needed. Whether it's a home or an office, you can trust our window replacement Huntsville team for a flawless installation.
Composite Replacement Windows
Composite replacement window materials combine wood particles and plastic resins, providing a balanced blend of durability and aesthetic appeal. Many consider it an excellent choice for window replacement in Huntsville, AL, as it offers the best of both worlds. Composite windows offer a blend of materials for improved durability and aesthetics, and our window replacement Huntsville team knows just how to install them. You'll appreciate the expert care our local pros bring to both residential and commercial projects.
Window Replacement Styles For Your Huntsville Home
The window style you pick will significantly impact your home's overall aesthetic. Let's go through some popular styles for Huntsville, AL, window replacement:
Traditional Windows Installation
Traditional windows come with intricate details and decorative elements. Traditional windows add a touch of class and elegance. We recommend these windows for homes with a similar architectural design. Our window replacement Huntsville team excels at installing traditional windows, adding a classic touch to your home or business. With years of experience, we ensure each installation meets the highest standards, whether residential or commercial.
Modern Windows Installation
Modern window designs offer clean lines and simple, geometric shapes. The modern window style is for you if you want a minimalist, fuss-free look. Modern Huntsville window replacement is a popular choice in new and updated homes. And when it comes to modern windows, our expertise is second to none. Our highly trained installers at our window replacement Huntsville unit make sure these sleek windows fit perfectly into your space, offering both functionality and style.
Contemporary Windows Installation
Contemporary windows are similar to modern ones but offer more flexibility in design. We usually recommend the contemporary window style for homeowners who want a trendy, up-to-date look. Our window replacement Huntsville team is adept at installing contemporary windows, known for their clean lines and minimalist design. Whether for a home or a business, you can trust us to complete the installation efficiently and professionally.
Craftsman Windows Installation
The craftsman style is characterized by its attention to detail and artisanal quality. Craftsman windows are often seen in bungalows and cottages. The craftsman style is highly recommended for window replacement in Huntsville homes that have a cozy, homey feel. Craftsman-style windows are another area where our Huntsville window installation expertise shines. You'll appreciate the attention to detail and quality craftsmanship our local pros bring to either residential or commercial projects.
Colonial Windows Installation
Colonial windows are classic and elegant, usually featuring small panes divided by muntins. Huntsville window replacement services often recommend these for homes with a historical or traditional aesthetic. If you're a fan of the colonial style, our window replacement Huntsville team can install these windows with precision and care. We have a deep understanding of the unique features that make colonial windows a timeless choice for many homes and businesses.
Victorian Windows Installation
The Victorian style is ornate and highly decorative, often featuring intricate details and multiple panes. If your home has a grand, old-world charm, then Victorian windows are your go-to for window replacement in Huntsville, AL. Installing Victorian windows requires a specialized skill set, and our window installation Huntsville team is well-equipped to handle it. Whether it's for a residence or a commercial space, we'll make sure these elegant windows are installed with the highest level of expertise.
Understanding Energy Efficiency Options for Window Replacement in Huntsville
With rising energy costs and environmental concerns, having energy-efficient windows is not just a luxury but a necessity in the window world and industry. If you're looking for the best window replacement and professional installation in Huntsville, AL, you must understand the available energy efficiency options.
Low-E Glass Replacement Windows
Low-E, or low-emissivity glass, is coated with a thin layer of metal. The layer reflects heat, helping to keep your home cool in the summer and warm in the winter. It's a standard feature in most professional window replacement Huntsville services and is a worthwhile investment for any Huntsville homeowner. Our Huntsville window installation team specializes in installing Low-E glass windows, making your home or business more energy-efficient.
Argon Gas-Filled Replacement Windows
Argon gas-filled windows offer a high level of insulation. Windows are filled with argon gas between the panes to provide better thermal insulation than air. The Argon gas-filled window option is popular among Huntsville window replacement experts and is great for homes in colder or hotter climates. With a focus on insulation, our Huntsville window installation expert team ensures that argon gas-filled windows are perfectly sealed for both residential and commercial projects.
Double-Pane and Triple-Pane Replacement Windows
Double-pane windows are the way to go if you are looking for affordable window replacement in Huntsville without compromising on energy efficiency. They consist of two glass panes with a space between them, often filled with argon gas. Triple-pane windows take it a step further with an extra pane for even better insulation. Our Huntsville window installation team excels at installing double and triple-pane windows, providing you with top-notch insulation for your space.
Energy Star Certified Replacement Windows: A Seal of Quality
An Energy Star certification is a clear indicator that the window meets specific standards for energy efficiency set by the U.S. government. If you want to be sure you're getting the best window replacement Huntsville offers, look for this certification. We are well-versed in Energy Star-certified windows. Our window installation Huntsville team will make sure you get the highest level of energy efficiency for your property.
UV-Resistant and Solar Control Glass Windows Installation
Some advanced options for energy-efficient window replacement in Huntsville include UV-resistant and control glass. These options are energy-efficient and protect your home's interior from fading due to sun exposure. Our window installation Huntsville experts can install UV-resistant and solar-controlled glass windows, effectively reducing energy costs and improving comfort levels in your space.
Thermal Break
A thermal break is a window component that reduces heat loss and prevents condensation. Huntsville window replacement services include this feature in energy-efficient windows. It's worth considering when looking at different window options. Specializing in thermal break technology, our window installation Huntsville experts ensure your windows have an extra layer of insulation, making your residential or commercial space more energy-efficient.
Proven Excellence: Our Certifications in Window and Door Installation
Licensed Window and Door Installation Company
As a premier Huntsville window installation company, we understand the value of being a licensed entity. Our team is fully licensed to conduct all kinds of Huntsville window installation projects, from residential window installation to commercial setups. Our license ensures that we adhere to the local and state regulations, providing you peace of mind.
Insured Window Replacement Company
Your trust is important to us, and one way we secure it is through comprehensive insurance. Whether you need a Huntsville residential window replacement project or a larger commercial venture, our window and door replacement Huntsville service is fully insured to protect your investment.
Bonded Company
In addition to being licensed and insured, we are also a bonded company. The bond offers an extra layer of financial security to you, ensuring your Huntsville window or door replacement project will be completed according to the highest standards in the window world and door industry.
BBB Accredited Window and Door Company
At Huntsville Windows & Doors, we hold a Better Business Bureau accreditation, a testament to our commitment to excellent customer service and quality craft. This accreditation further solidifies us as one of the trusted window replacement companies.
NARI Certified
Our replacement windows Huntsville team is proud to have earned the NARI certification. This means that we stay abreast of the latest techniques and innovations in residential window replacement, giving you the assurance of top-tier service in every project.
EPA and LEED-Certified
Sustainability is important to us, which is why we're EPA and LEED-certified. Our Huntsville door installation and window services include eco-friendly options that are beneficial for the environment and your energy bills.
Authorized Dealers for Top Window and Door Brands
We are authorized partners of leading brands in the window world and door industry. Whether it's Huntsville replacement doors or windows, you can expect top-quality materials and excellent craftsmanship.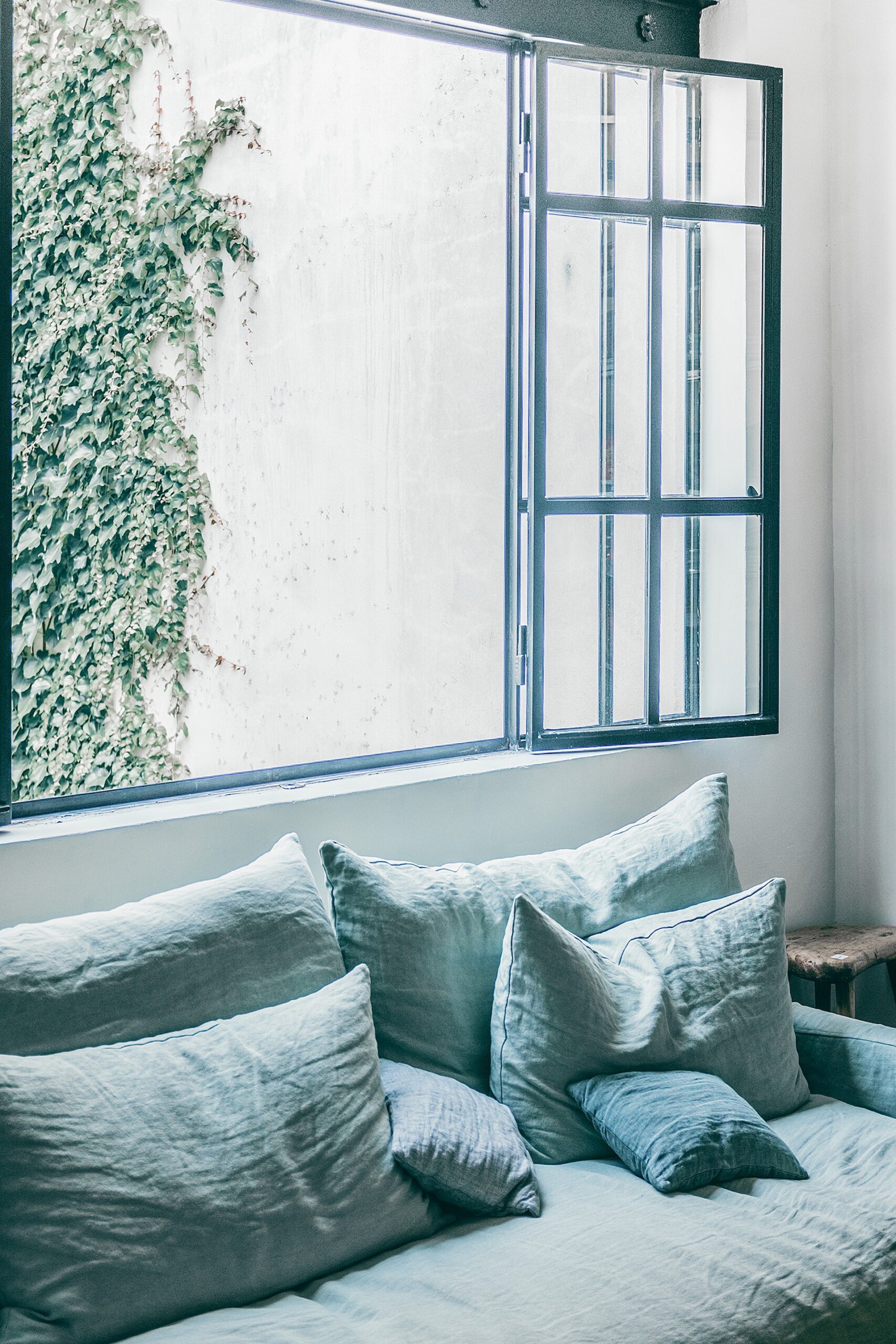 A Seamless Experience with Huntsville Windows and Doors
I recently had new windows and a front door installed by Huntsville Windows and Doors, and I couldn't be happier with the results. Their professional installation team took the time to understand my needs and offered a wide range of styles, materials, and finishes with a focus on energy efficiency. The installation process was smooth and efficient, with skilled craftsmen completing the project within the estimated timeline.
The final result exceeded my expectations, giving my home a fresh, updated look and significantly reducing my energy bills. Huntsville Windows and Doors' commitment to providing top-quality products and exceptional customer service is truly unmatched. I highly recommend them to anyone seeking new windows or doors for their home or business.
Contact us today to schedule your free estimate and get started on your home improvement project journey.